LOUGHINISLAND U-10 girls shone in the sun during a challenge game at Teconnaught's new grounds this morning.
The visitors started strongly and dominated midfield during the early exchanges in a tight battle between both sides.
Loughinisland's Cara Crossan and Katie Gibney got the lions' share of possession in the middle of the park and controlled the area with great running and fielding.
Coach Alan Molloy set his team up with a four-pronged attack of Anna O'Neill, Annalise Campbell, Shannon McKeown and Kaitlin Doran – and they all got on the scoresheet.
In defence Clare Gilgunn, who tackled ferociously throughout, and Neve Cunningham, who demonstrated the near hand tackling skill with aplomb, kept the Teconnaught full forward line at bay.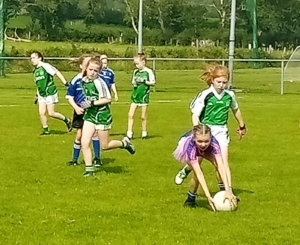 Izzie and Martha Molloy, along with Anna McGlew, held the Teconnaught runners at bay in a demonstration of tough defending.
Eva Brennan, Eva Murray and Sarah Uhoimoibi kept the team's shape superbly, supporting the forward line and working hard throughout.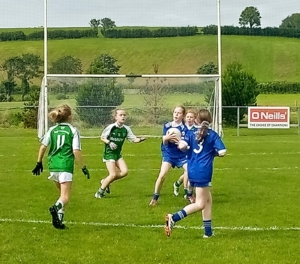 Brilliant work from this young Blues outfit and a thoroughly enjoyable game for the sun-soaked supporters at Parc Aoive na Canna.