LOUGHINISLAND GAC's senior manager is "excited" about the return of competitive football in the county following the release of this season's league and championship fixtures earlier this week.
Jody Gormley said he's looking forward to watching his free-scoring charges in the top tier of football in Down.
He added: "After a such a long break it was great for both coaches and players to get back onto the green sward of Macartan Park. The players have come back in decent condition thanks no doubt to many hours cycling the highways and byeways of East Down."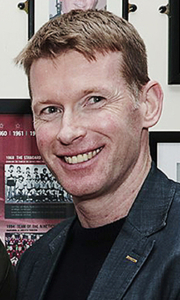 Jody is thankful to the hard work done by a number of committee members to have the club compliant with GAA's Covid-19 regulations.
He said: "We are all grateful and in anticipation of the league and championship starting in the coming weeks. I would like to acknowledge the immense work done behind the scenes by the club to ensure compliance with GAA guidance at this time. Looking forward to a highly competitive season."
Team captain Paddy McKenny is equally looking forward to getting back to action since the coronavirus shutdown in March.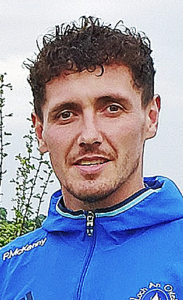 He said: "From a player's point of view, I'm delighted to be back to training and preparing for competitive games. Lockdown has proved difficult.
"Training on your own has been a real test of commitment and shows how reliant you become on being apart of a team. I quickly miss the competitive and social aspect of training with a large group and being a member of a squad. I hope the season can be completed and everyone can get through it safely."
The league campaign starts off on Friday, July 17, with a home game against Burren in the ACFL Division 1B. The league consists of Loughinisland, Burren, Mayobridge, Ballyholland and Carryduff.
Loughinisland more than held their own on their return to Division One and Jody's side will relish kicking off action against South Down outfit, Burren.
Former Down manager Paddy O'Rourke will bring the 2018 league champions to Macartan Park for a clash that will excite home fans.
The following week the Super Blues travel to Mayobridge for another titanic battle.
All eyes turn to championship football which kicks off with three weeks of action in August. The dates and times are to be confirmed.
The Blues face Longstone in a repeat of the last season's SFC clash. Loughinisland overcame the Mournes outfit in challenging conditions which failed to deter Loughinisland's barn-storming forward play. The Blues ran out six-point victors on the day.
On Friday, July 31, Loughinisland travel to Hilltown to take on Mark Harte and Adrian O'Donnell's Clonduff side in ACFL Division One.
October sees the return of league football where Ballyholland, who did well to hold on to their place in the top flight, travel to East Down on Sunday, October 4.
Newly-promoted Carryduff will host Loughinisland the following week which will be an exciting conclusion to Division 1B action.
League fixtures:
Friday, July 17, 7.30pm
ACFL Division 1B
Round 1: Loughinisland v Burren
Friday, July 24, 7.30pm
Round 2: Mayobridge v Loughinisland
ACFL Division 1
Friday, July 31, 7.30pm
Clonduff v Loughinisland
ACFL Division 1B
Sunday, October 4, 2pm
Round 4: Loughinisland v Ballyholland
Sunday, October 11, 2pm
Carryduff v Loughinisland