FOLLOWING the confirmation that members associated with neighbouring clubs have tested positive for Covid-19, Loughinisland GAC has contacted the Public Health Agency for advice and guidance.
The PHA stated that the club is on "amber" mode and there are no direct concerns, however members are asked to very mindful of the cases.
The club's Executive Committee wants to reassure members "we are watching and listening closely and in the mean time we take care and play on".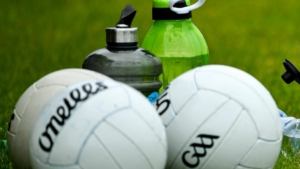 Amber guidelines for GAA clubs include:
Extra precautions taken, especially in cleaning and ensuring good practice
Message to go out, re: respiratory hygiene, social distancing and being aware of signs and symptoms
Very close monitoring at all times.
All members have a part to play to help keep each other safe. Please remember to wash your hands regularly and observe the two-metre social distancing guidance at all times.